Mystery Packs are blind packages that contain a mystery Num, a Nom, and a collectors guide.
Besides the normal Mystery Packs, the first spin-off series was introduced in Series 3, these being light up Num Noms.
Appearance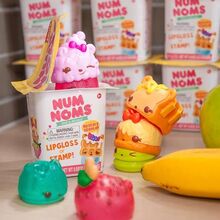 The mystery packs come in a large, serving truck driven by Num Noms. From Series 1 to 3, the Num/Nom came in a yogurt cup shaped container with color accents changing each series.
Starting with Series 4, this has been changed to a smaller vehicle, with them now being in froyo containers.
Starting with Series 3, Mystery Packs started coming out in two waves.
The Light series of Num Noms come in a drink dispenser for a container, and their mystery packs are shaped like small milk cartons. In series 2, a ring base is included to pop the Num and Nom on and wear.
Series 1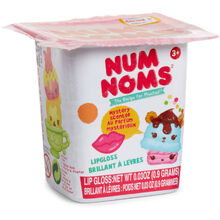 Nums
Noms
Series 2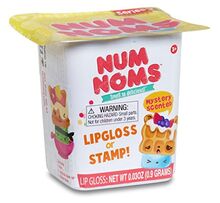 Nums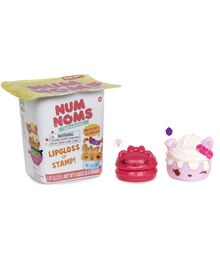 Noms
Series 1 Lights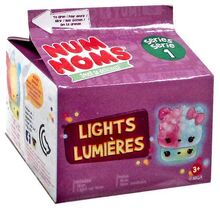 Nums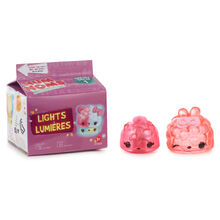 Noms
Series 3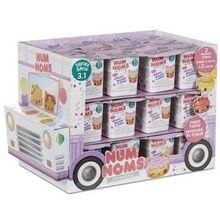 Nums (3.1)
Nums (3.2)
Noms (3.1)
Noms (3.2)
Series 4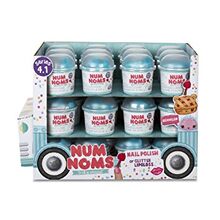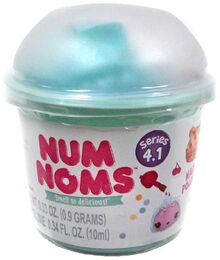 Nums (4.1)
Nums (4.2)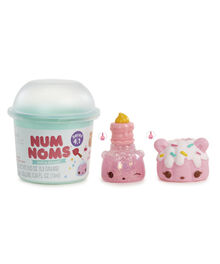 Noms (4.1)
Noms (4.2)
Series 2 Lights
Nums
Noms
Series 5
Nums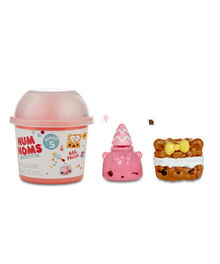 Noms
Trivia
The Series 2 and Series 3 Nums here can also be found as the mystery Num in the series 2 Deluxe Packs and in the series 3 Lunch Box Packs, respectively. These only include 1 character, with the exception of Mr. and Mrs. Icing in Series 2.
Toy YouTuber pstoyreviews found a defective Series 4.1 mystery pack with W. Melon Delight and no Nom. This is the first and currenty only recorded time of someone finding a defective mystery pack.
Gallery
Community content is available under
CC-BY-SA
unless otherwise noted.